DECAMP BACKPACK Pickup Truck Camper
Easily Transform Your Pickup for Freestyle Camping
DECAMP specializes in off-road caravans and pickup truck camper for your travel and camping adventures. Perfect for a wilderness expedition or a desire to explore, DECAMP products offer high quality at a fair price.

With years of experience, DECAMP has developed its first pickup truck camper, the DECAMP BACKPACK. It stands out from the competition due to its durability, lightweight design, and optimized layout.
Contact us to inquire about your ultra-compact truck camper
Reasons to Choose a Pickup Truck Camper for Your Journey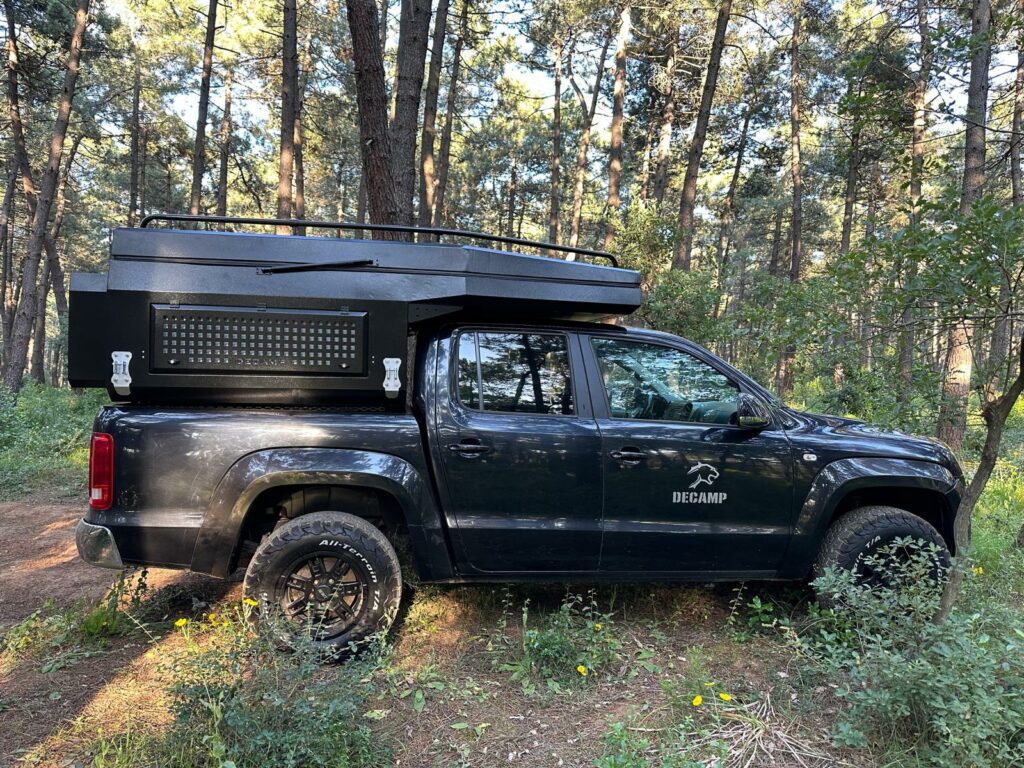 Easy Setup
The DECAMP BACKPACK pickup truck camper is designed for easy and quick installation: simply attach it to the bed of your pickup. It's removable, so you can install it when you want to go camping or traveling and remove it when you return home.
All Necessary Comfort in Optimized Dimensions
In addition to being removable and easy to set up, our truck camper is designed to take up minimal space. With its ultra-compact dimensions, optimized interior layout, and lightweight construction, you have all the necessary comforts without sacrificing space. It's ideal for reaching normally hard-to-access places with a van, caravan, or motorhome.
Thanks to its elevated design, the truck camper's height and width are minimized to fit perfectly within the bed of your pickup. Furthermore, its roof is pop-up, providing you with extra space when inside the cabin.
With the removable DECAMP BACKPACK cabin, you have all the necessary amenities for comfortable camping in a compact and optimized space.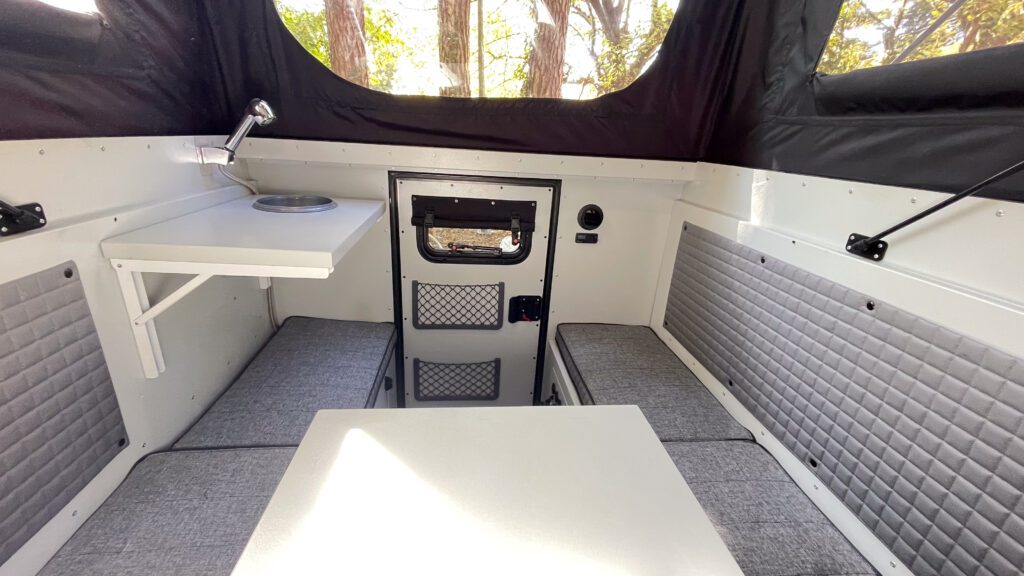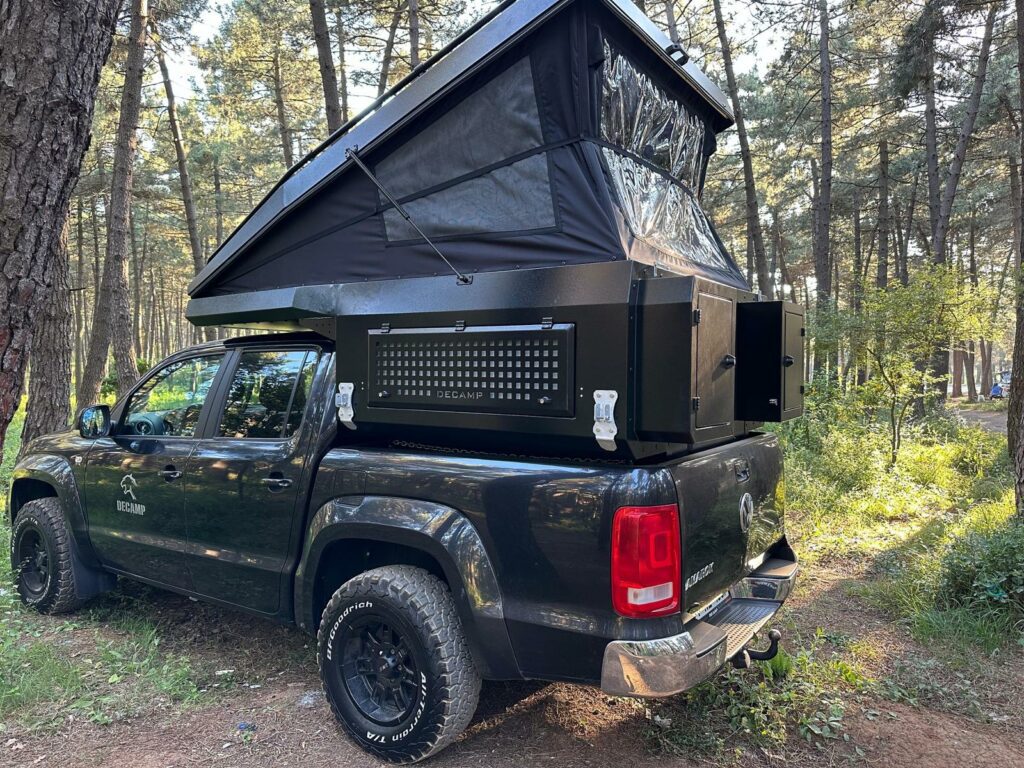 Lightweight for Challenging Roads
Combined with its ultra-compact dimensions, the fully aluminum structure of the cabin ensures an extremely lightweight design, weighing only 250 kg.
This low weight makes it easy to install the truck camper in the bed of your pickup truck regardless of the model. Additionally, the weight of the removable cabin is evenly distributed in your pickup truck's bed, ensuring smooth and risk-free driving on all roads, no matter how complex the terrain.
Go Camping or Travel at an Unbeatable Price
Save Money with DECAMP!
Nomadic accommodations often come with high price tags. In the market, a removable truck camper can cost between €20,000 and €35,000, which is a significant investment.
Fortunately, with DECAMP, you can make substantial savings on these prices. For less than €15,000 including taxes, DECAMP offers its ultra-compact removable truck camper, complete with a kit of equipment and accessories.
Currently, DECAMP truck campers are the most affordable on the market, all without sacrificing quality, thanks to the ultra-light and ultra-resistant aluminum structure.
I want to reserve my ultra-compact truck camper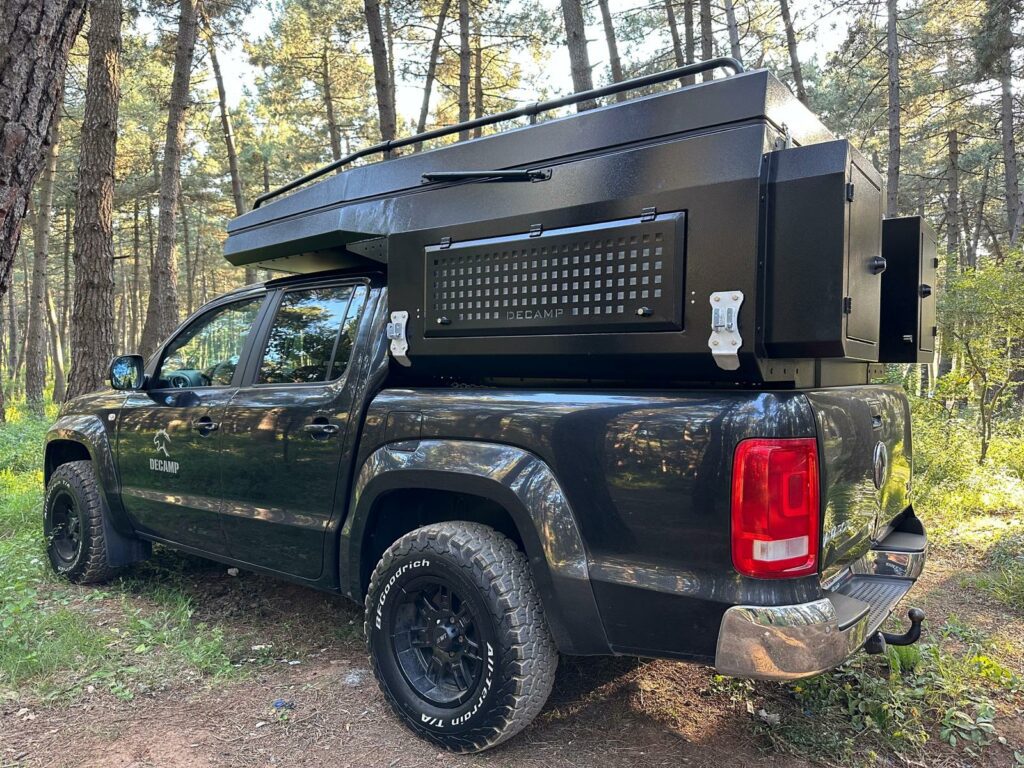 Exceptionally lightweight truck camper with outstanding quality
Despite their unbeatable prices, DECAMP truck campers are manufactured with meticulously selected materials known for their ultra-resistant properties.
Thanks to their aluminum structure and steel cladding, a removable cabin provides greater resistance to impacts and harsh weather conditions compared to a rooftop tent. Moreover, our cabins are coated with electrostatic paint to enhance corrosion protection.
To improve stability, the cabins come with sturdy stabilizing legs located at the front and rear of the structure. This makes installation and removal of the truck camper on your pickup easier.
If you plan to travel and set up your camp in cold areas, the thermal insulation of your ultra compact cabin will keep you warm. With XPS insulation (extruded polystyrene) and fire-resistant coating, you have an exceptionally well-insulated cabin. Additionally, it is highly resistant to water and moisture.
With DECAMP, you can enjoy an affordably priced, ultra-resistant cabin specifically designed for travel and camping in extreme environments.
Order your DECAMP pickup truck camper
The Key Advantages of traveling with a pickup truck camper
Suitable for Family or Friends Travel
Each removable DECAMP truck camper can accommodate up to 3 people, making it ideal for solo or group camping.

Despite the ultra-compact dimensions of the cabin, the interior space is fully optimized, taking advantage of the height to provide you with all the room and comfort you need for a good night's sleep.
With a DECAMP truck camper, you enjoy the same benefits as a caravan, motorhome, or van in ultra-compact and less cumbersome dimensions, as well as with a lighter weight. Perfect for off road expeditions and easier camping.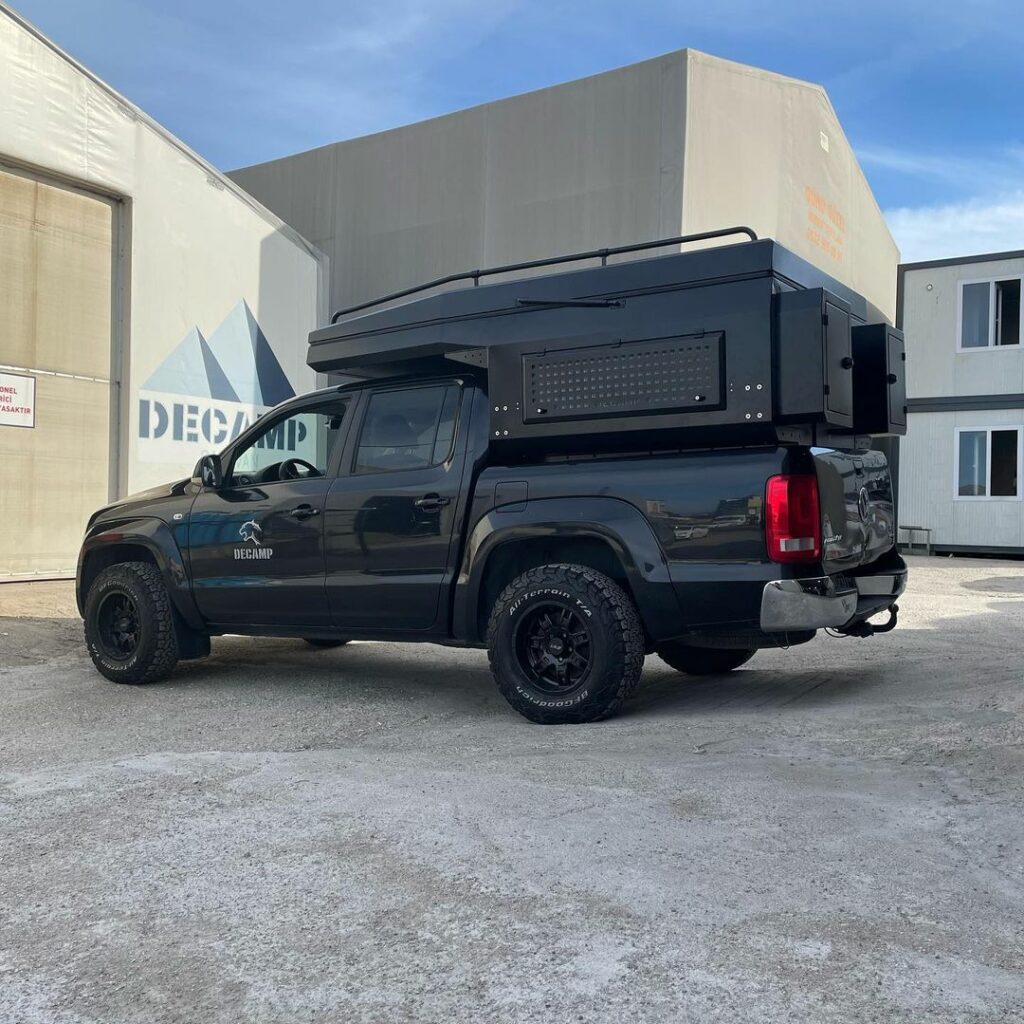 Set Up Your Camp Anywhere with Ultra-Compact Dimensions
Are you exploring the roads in search of the perfect place to sleep? Thanks to a removable truck camper, you can set up your camp wherever you like with complete freedom.
DECAMP truck campers allow you to easily navigate challenging terrain that would be inaccessible with a caravan, van, or motorhome.
The Decamp Backpack truck camper is compatible with any pickup truck model
To be fixed in the bed of your pickup truck, DECAMP removable truck campers are compatible with all vehicle models on the market. With stabilizing legs provided in the equipment and accessory kit, you can position the cabin to fit your vehicle perfectly, down to the centimeter.
Moreover, you can disassemble it when you no longer need it or install it on another vehicle model. With DECAMP, you have the assurance of a long-lasting product at an affordable price.
Technical specifications and equipment of the DECAMP BACKPACK pickup truck camper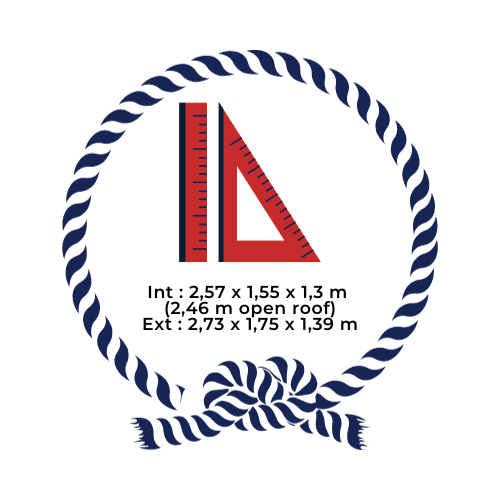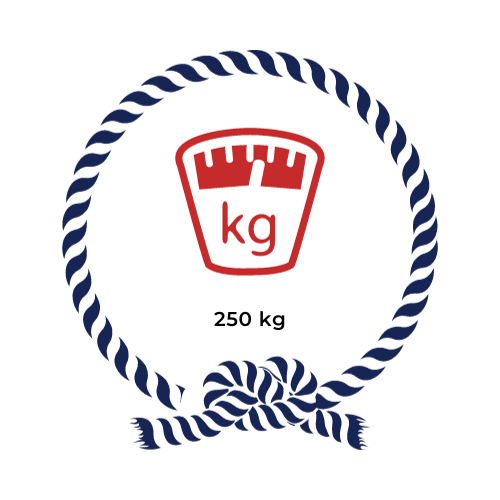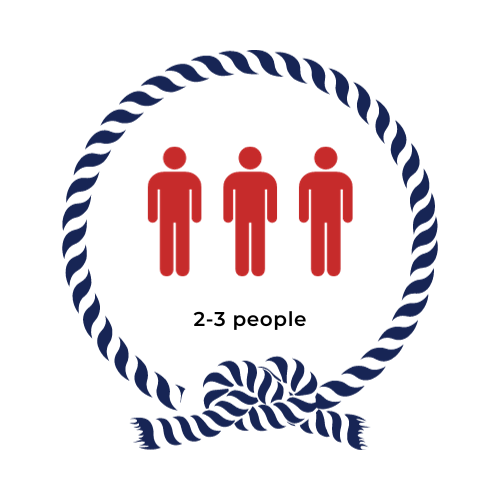 Frequently asked questions about our ultra-compact pickup truck camper – Decamp Backpack