DECAMP CARAVAN
the off road caravan specialist
Decamp Caravan will accompany you on all your camping adventures and offers off-road caravans to suit all your needs.
Whether you want to go on a trip to explore the world in its most remote areas, whether you want to set up an improvised bivouac in the middle of nature, or whether you want to camp on the beach or in the mountains, our DECAMP CARAVAN off-road caravans will be your best caravanning allies. Adventure is yours!
Our off-road caravan models
Discover our off-road caravan models and go camping wherever you want! All our caravan models are designed for 3 to 5 people. You can travel with your family or friends and enjoy the nature freely.
Off-road caravans designed for adventure and adapted to all terrains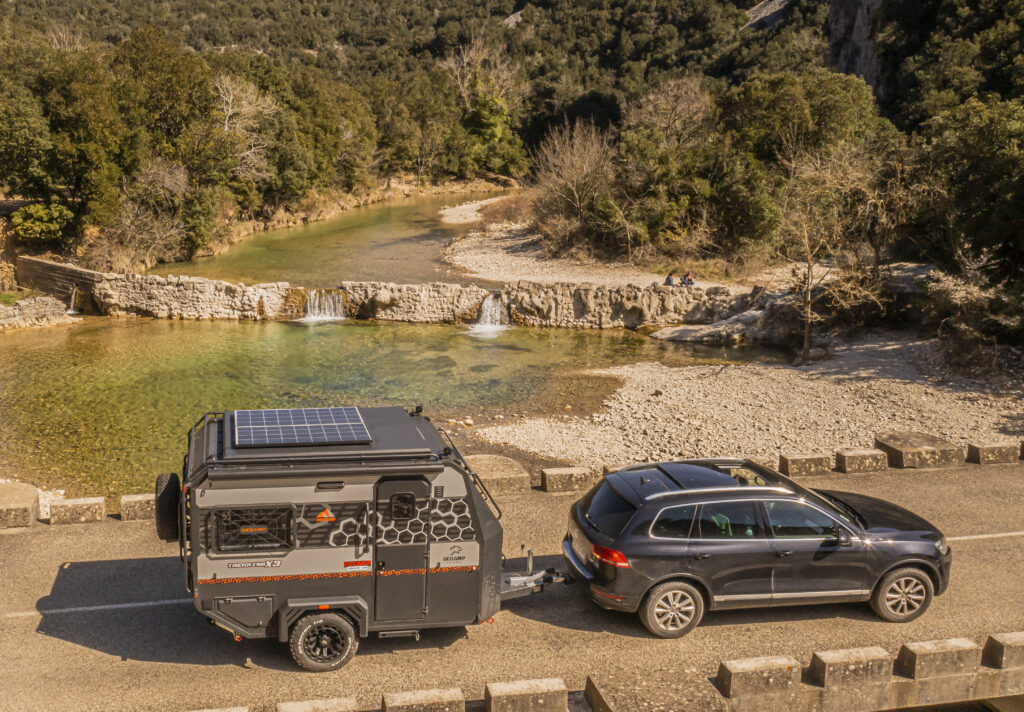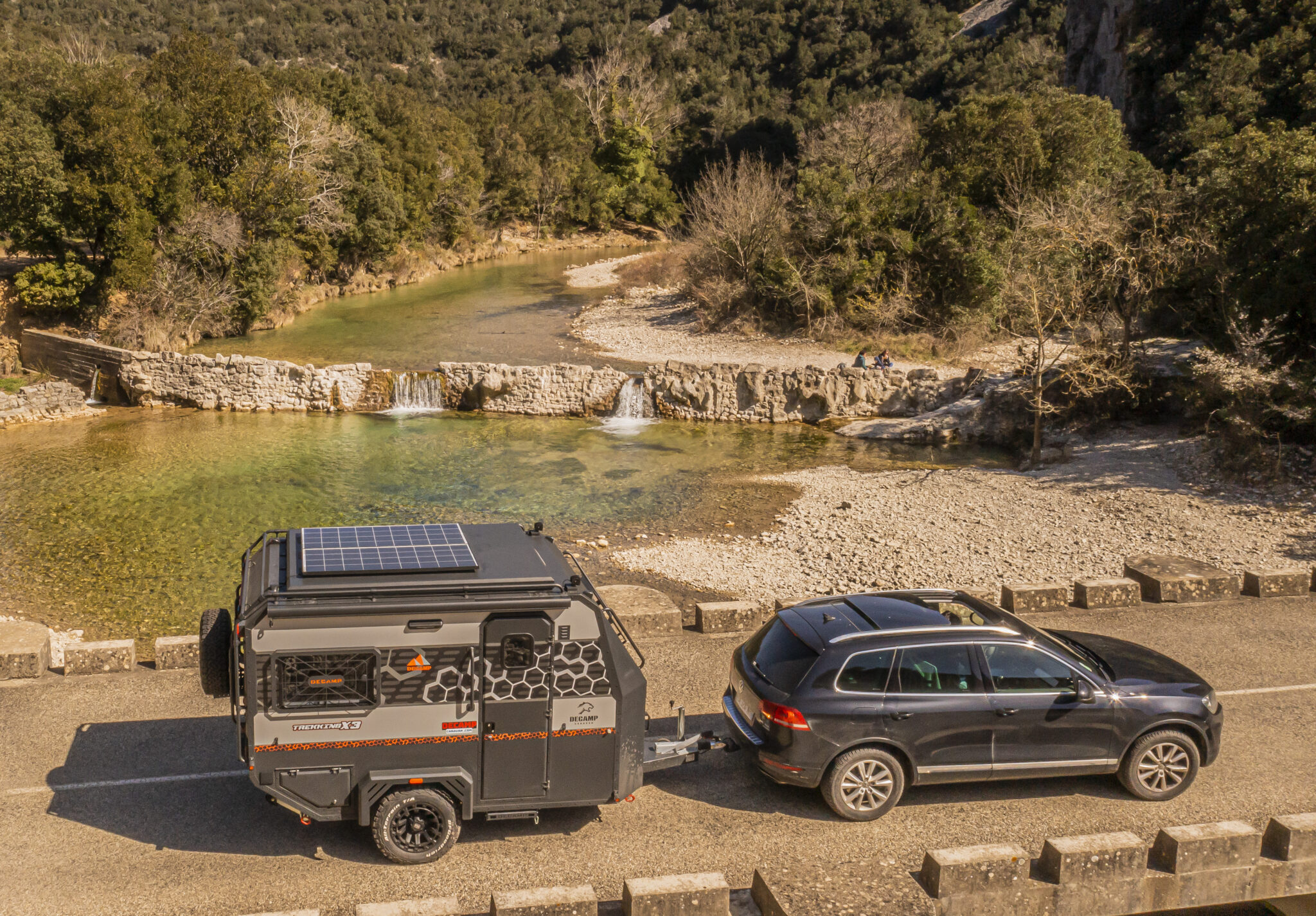 Robustness
DECAMP CARAVAN off-road caravans are designed to withstand the most difficult conditions and terrain and are characterised by their great robustness and durability.
The chassis and cabin of our off-road caravans are designed to keep their shape, even when driving over difficult roads and tracks.
Your caravan will absorb the miles of adventure without wrinkling. It is protected from corrosion by electrostatic paint and is built entirely from high-quality, durable materials.
Crossing
Adapted to the most difficult terrain, our off-road caravans are perfect for crossing and racing in the caravanning version.
Desert, beach, mountain, stones, river crossing, nothing scares these off- road racing queens. You can drive peacefully and safely without worrying about your 4×4 caravan trailer.
Our models have been designed in the workshop and are thought to cross all obstacles in complete safety.
They have a streamlined, light and robust galvanised steel frame, independent suspension and high ground clearance.
Each wheel is equipped with 4×4 tyres, and has an inertia brake with AL-KO stabilisation. Our 4×4 caravans are unstoppable!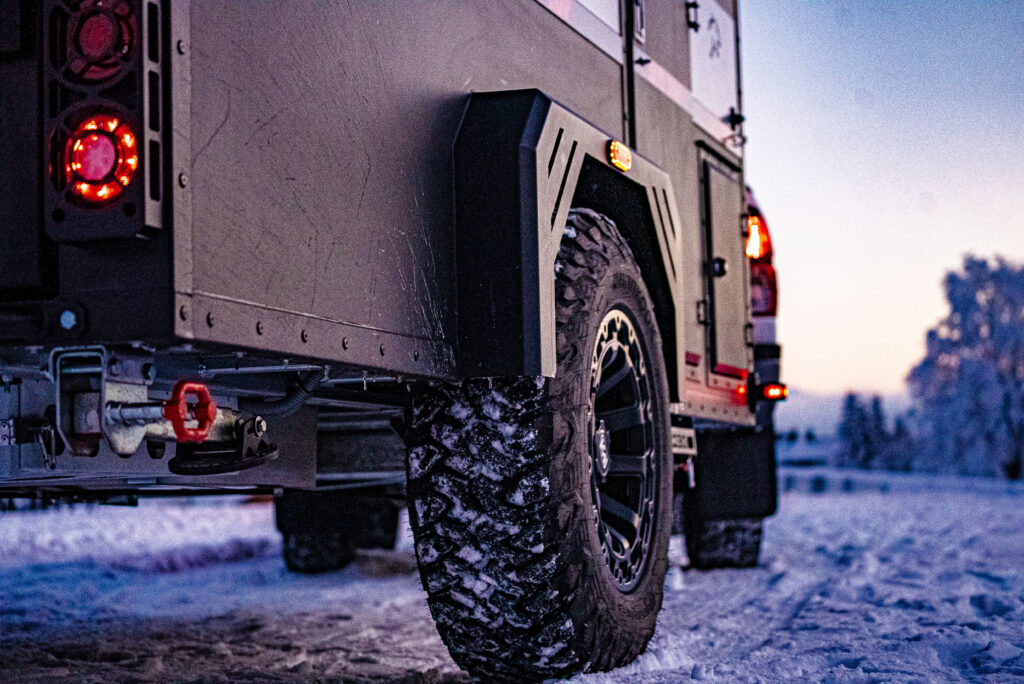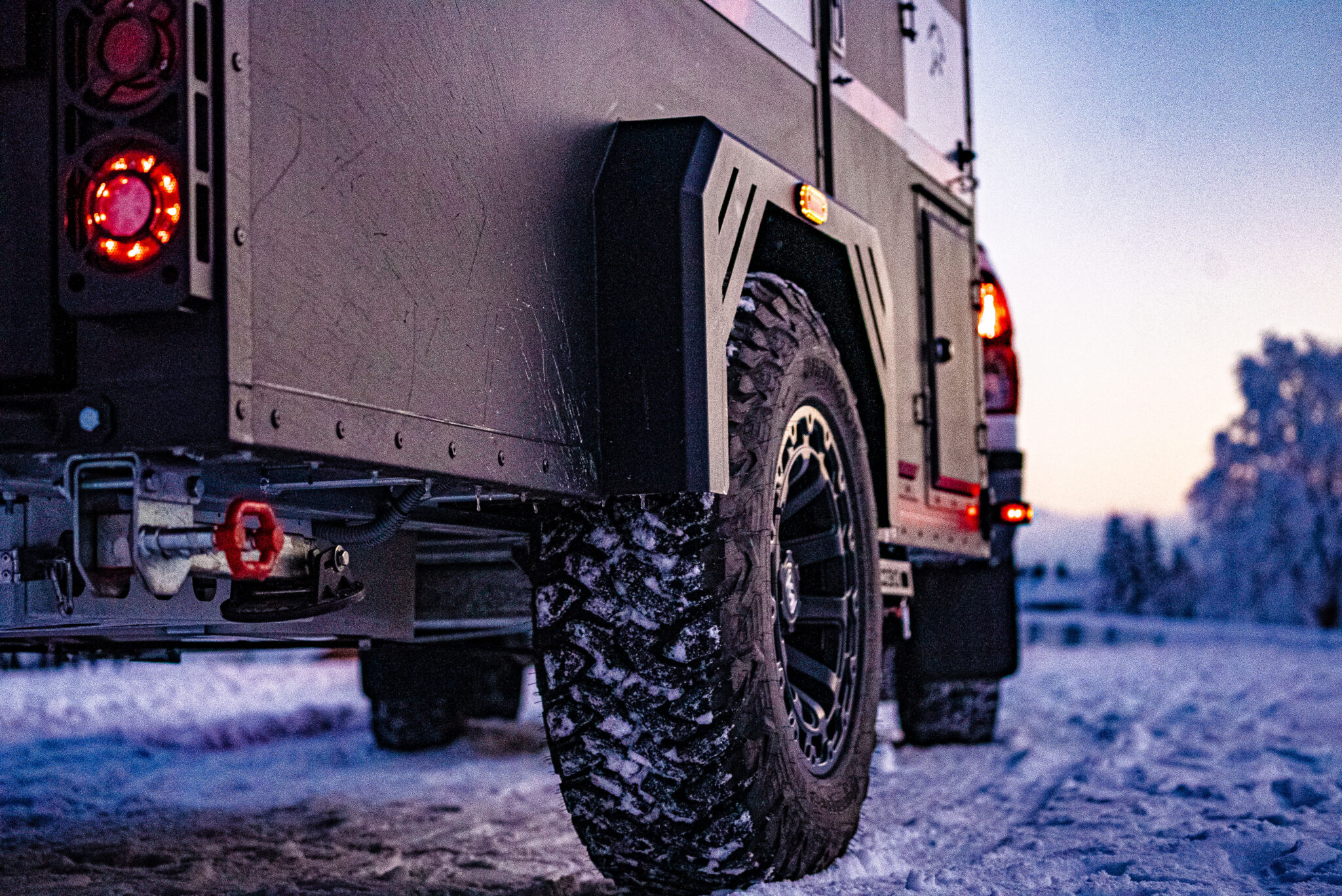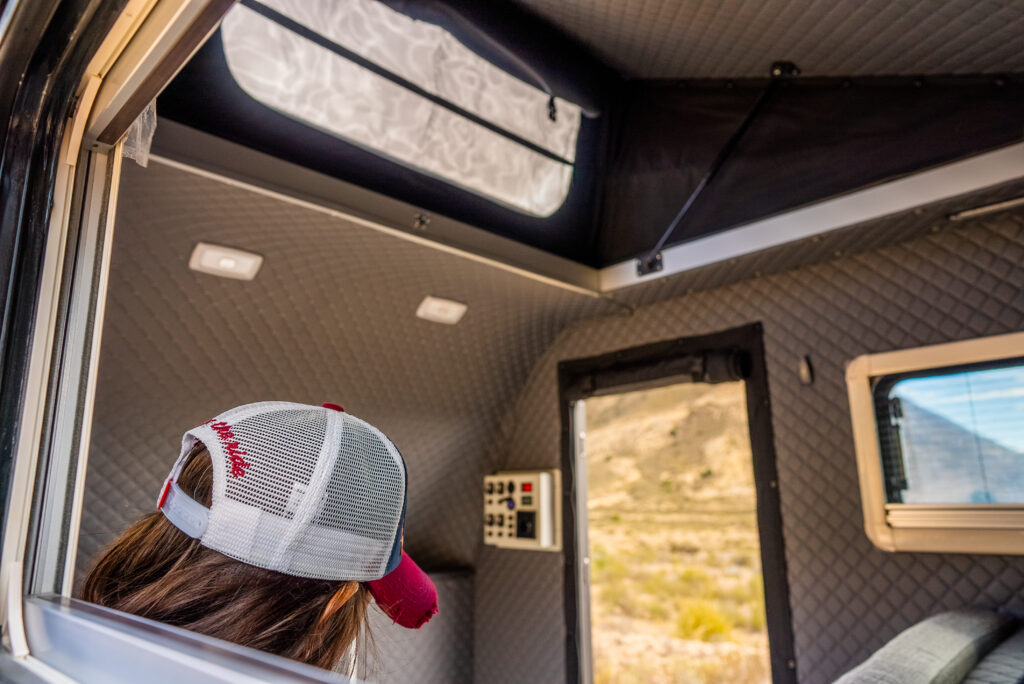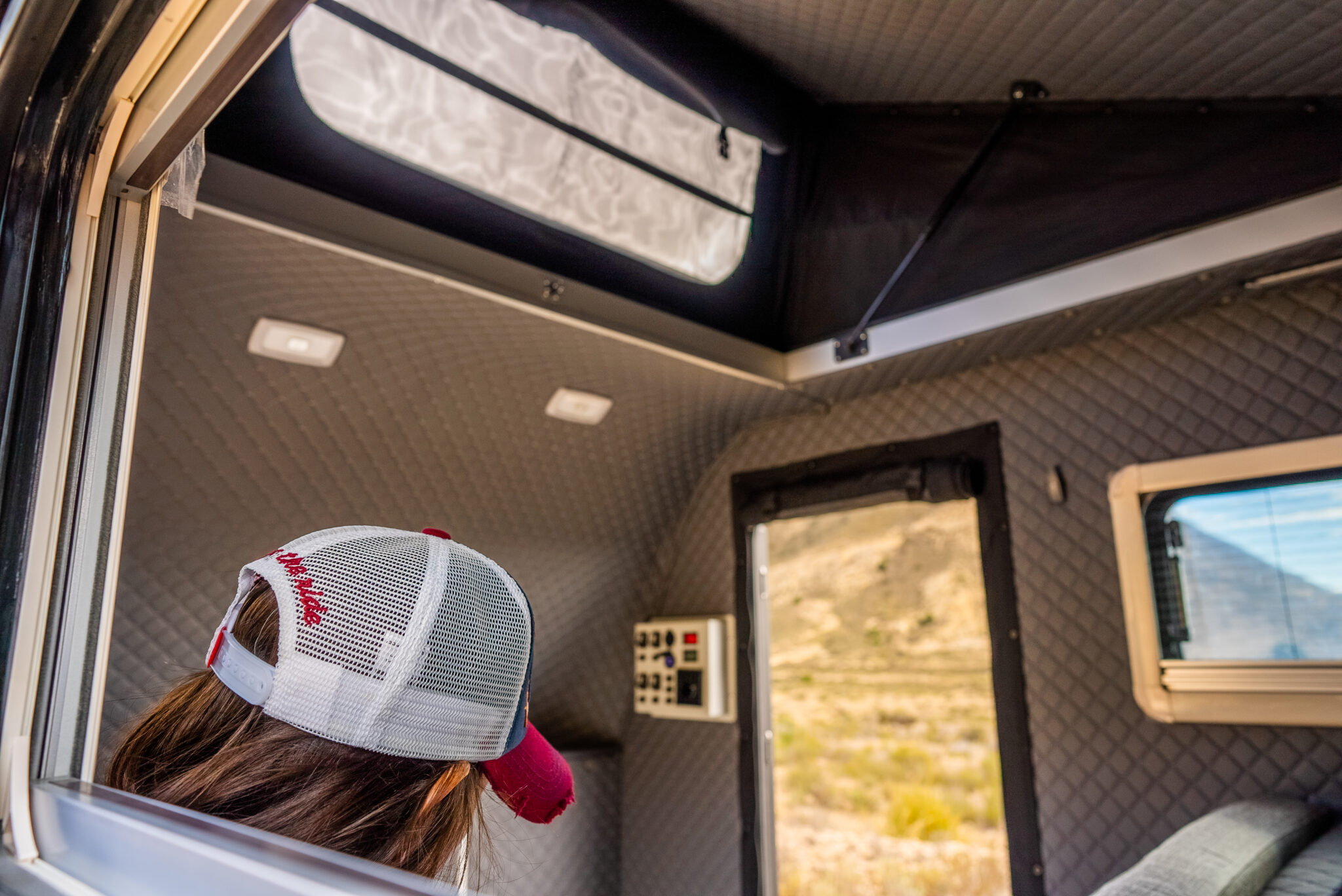 Comfort
Forget the basic comfort of a tent and imagine yourself camping in a house instead. Our off-road caravans offer you all the comfort of a real house, and let you fully enjoy the proximity of nature.
In each caravan, you will find all the comfort you need to enjoy your bivouac: a large bed, a kitchen, a bathroom, storage space, a water tank, a water pump, an external water outlet and an awning.
Nothing is left to chance for your comfort. Being an adventurer doesn't mean you have to live without a comfortable living space. The off-road caravan is an excellent compromise to combine adventure, comfort and nature.
Practicality
Each space inside the caravan is optimised to take up a minimum of space and to guarantee you maximum comfort and equipment.
Every material chosen is a quality material, solid and light. Thanks to your 4×4 trailer, you will be able to travel in freedom and comfort at the same time.
The off-road caravan is a versatile 4×4 trailer vehicle, adapted to all off- road trips.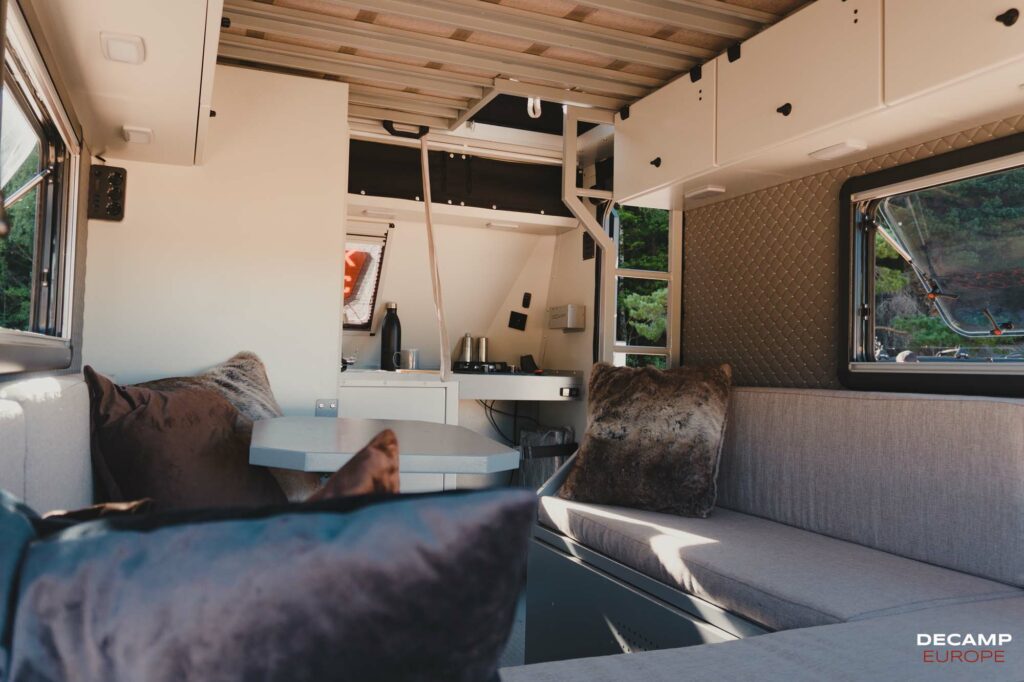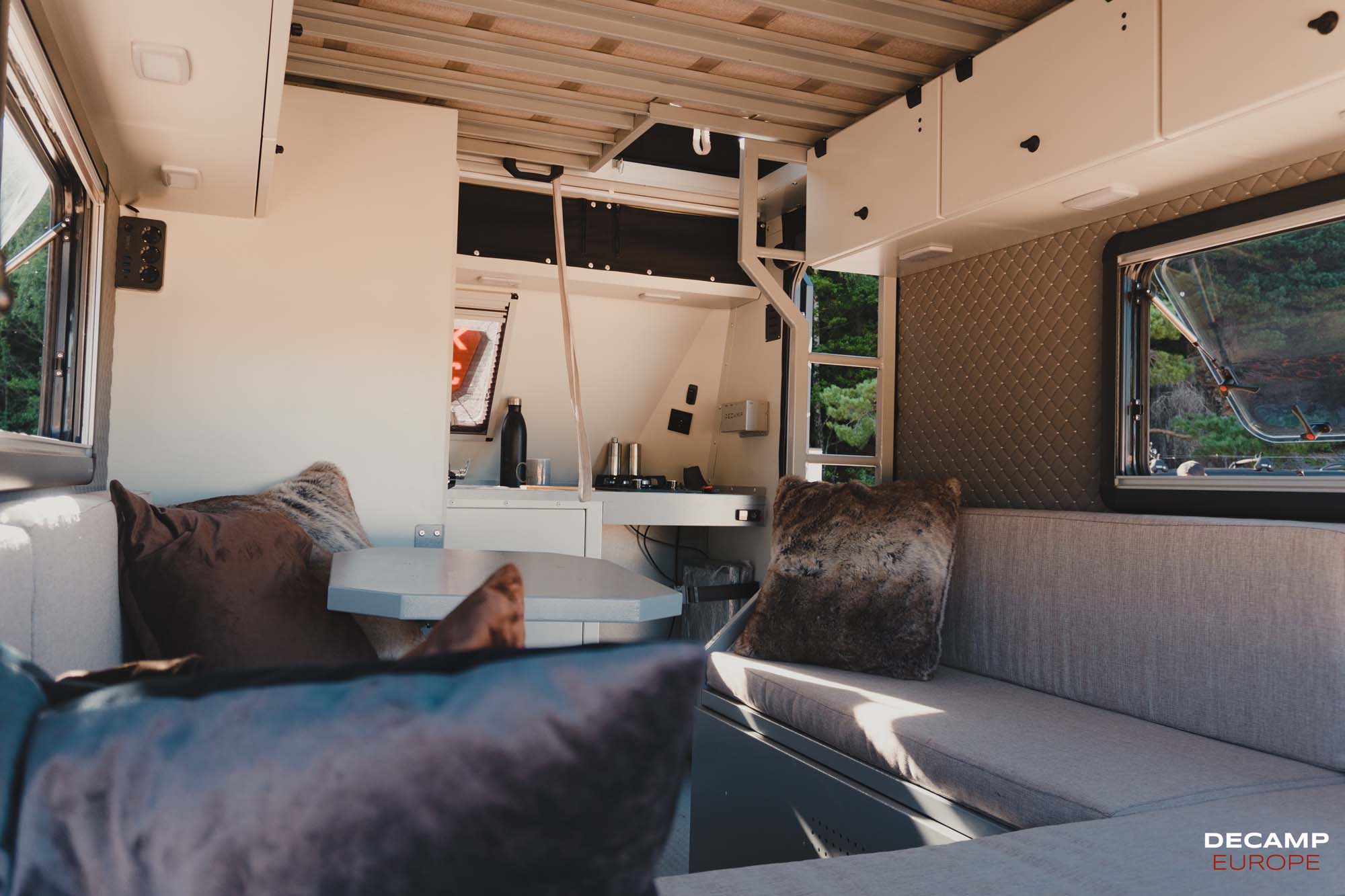 All the Comfort of a Caravan in a Minimalist Space
If you want to go camping or travel with minimal space requirements, our new DECAMP BACKPACK pick-up truck camper is perfect for you. It attaches to your pick-up's bed and offers all the necessary comfort for your outdoor getaways.
Go on an adventure with our off- road caravans
Here are some ideas for trips that you can organise in complete freedom with our 4×4 off road caravans.
QUALITY SERVICES FOR YOUR COMFORT AND SATISFACTION
Frequently asked questions about our off- road caravans