DECAMP CARAVAN
MOUNTAIN CARAVAN
OFF-ROAD CARAVAN FOR MOUNTAIN CAMPING
As specialists in off-road caravans, DECAMP CARAVAN creates and designs rugged caravans for camping in the mountains.

Compact, lightweight, and all-terrain, each off-road caravan model allows you to combine comfort, safety, and durability during your outdoor stays in France and beyond.

With DECAMP CARAVAN, you can camp wherever you desire, in unexplored locations amidst the heart of the mountains, such as the Alps or the Pyrenees.
WHAT IS AN OFF-ROAD MOUNTAIN CARAVAN?
The off-road caravan is a type of compact and lightweight camping trailer that allows you to marvel at the spectacular landscapes that the mountains offer. Enjoy beautiful nights in safety near your hiking, camping, and exploration spots.

Off-road caravans are designed to provide a comfortable sleeping space as well as optimized storage, essential for all your mountain camping activities: hiking, skiing, snowshoeing, mountain biking, climbing, motorcycle and quad riding, and more.
DECAMP CARAVAN, THE SPECIALIST IN ALL-TERRAIN CARAVANS FOR THE MOUNTAINS
At DECAMP CARAVAN, our all-terrain vehicle models are equipped for maximum comfort: large double bed inside, equipped kitchen, relaxation area, and toilet and shower space. Our vehicles also have the necessary features to tackle mountain trails: 4×4 tires, independent suspensions, raised ground clearance.

Perfectly adapted for camping and traveling on all terrains due to their compact size, ease of towing, and off-road capabilities, DECAMP CARAVAN caravans allow you to spend your vacations exploring the world's most beautiful peaks.
THE ADVANTAGES OF OUR ALL-TERRAIN CARAVAN RANGE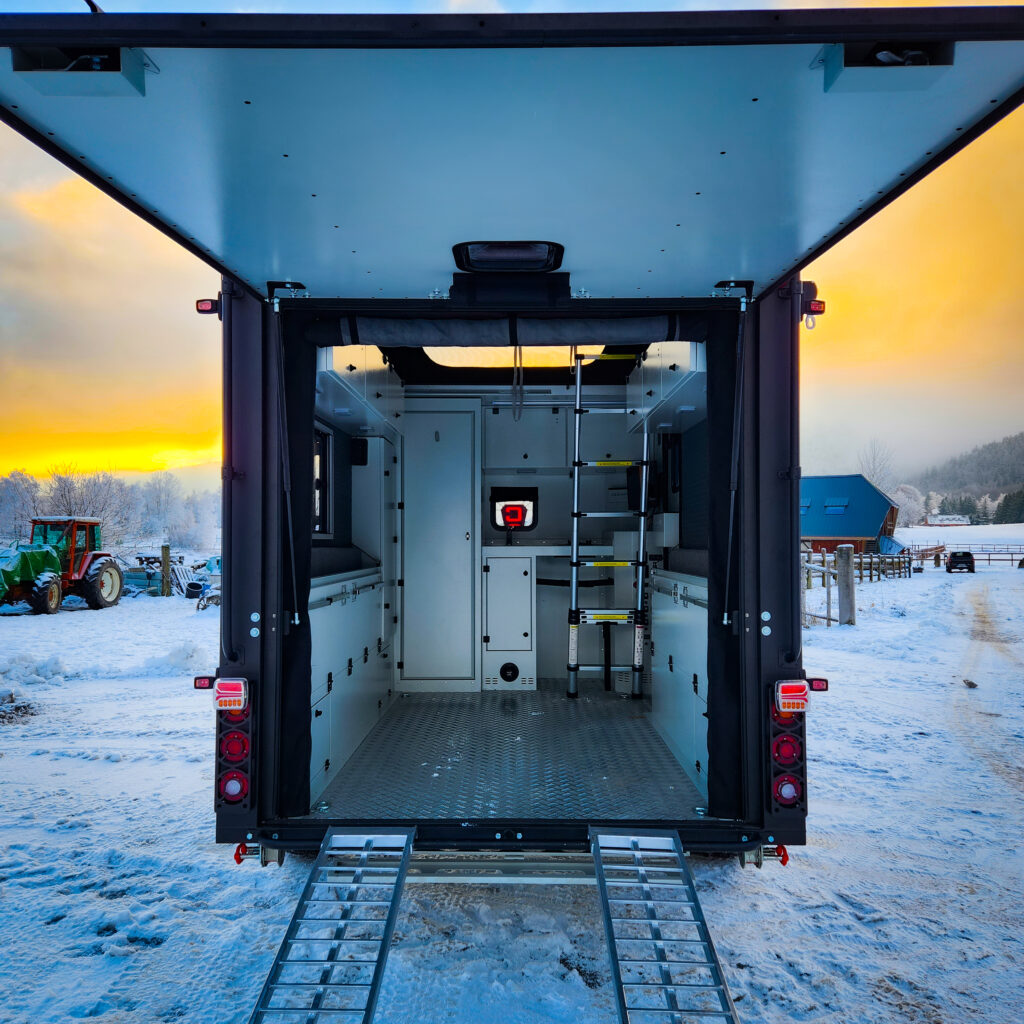 FREEDOM
Choosing a DECAMP CARAVAN means being able to travel and experience the mountains with the freedom to do so whenever you want.

Do you want to camp in the wilderness near the peaks? Do you wish to improvise a bivouac near a mountain lake? Be as close as possible to the mountain ranges to enjoy your favorite activities?

With our caravans, camping on all terrains is within your reach. Set up your camp wherever you desire and enjoy comfortable equipment and bedding for excellent nights!
aCOMFORT
Fully equipped and designed for travel, nothing is left to chance in our camping trailers.

Each DECAMP CARAVAN model allows for up to 5 sleeping spaces, a full kitchen, a shower/toilet area, and a living room. Everything is organized in an ultra-optimized space to make you feel comfortable and secure.

With our off-road trailers for the mountains, you can go camping with the assurance of combining adventure, pleasure, and nature.
VERSATILITY
Our different models are versatile and adapted to all the needs of travelers seeking adventure and nature. You can travel with family or friends using the X1, X3, and C3 models.

The exclusive C3 model is a 2-in-1 caravan trailer that even allows you to transport your quad, motorcycles, or bicycles without compromising on amenities (5 sleeping spaces, kitchen, living room, shower/toilet, storage).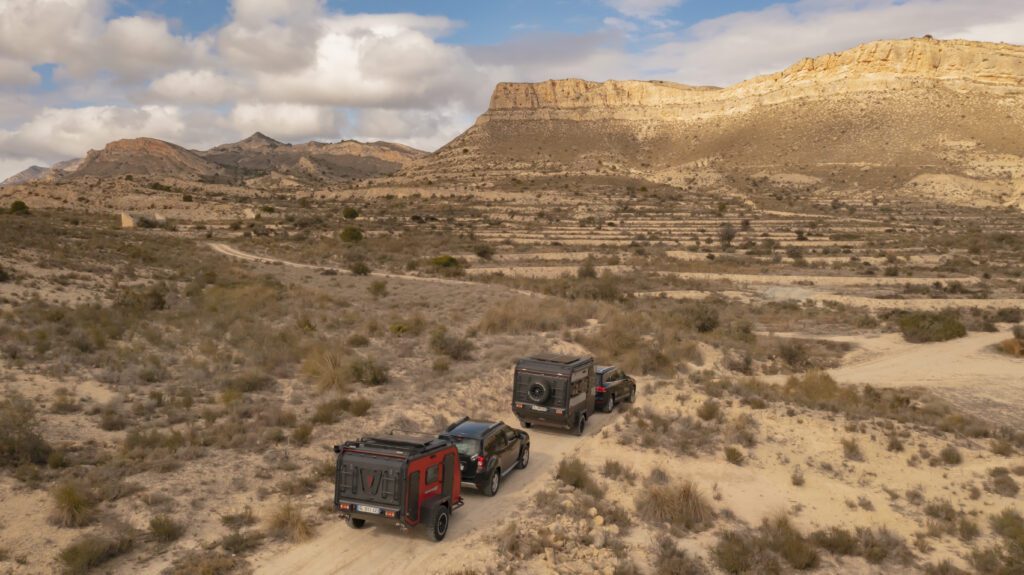 OFF-ROAD CAPABILITIES
Designed in the workshop and tested in real conditions, each off-road model of our brand ensures extraordinary capabilities to navigate through winding, narrow, and steep mountain paths. Snowy or icy roads pose no fear to our caravans, designed for adventure.

You can travel with peace of mind and in complete safety with your 4×4 caravan trailer. Each model has been carefully designed for mountain off-roading: galvanized steel-profile chassis, independent suspensions, and raised ground clearance. The wheels are equipped with ideal 4×4 tires for driving on snow. Each caravan is equipped with inertia braking with AL-KO stabilization.
ROBUSTNESS
Built to conquer the most challenging roads and paths, DECAMP CARAVAN vehicles ensure maximum durability.

The chassis and body of our off-road caravans are indeformable, regardless of the routes taken and the conditions faced during your mountain expeditions.

The resilient and high-quality materials will allow you to enjoy your caravan for many years on your favorite roads and trails. It will remain unblemished and maintain its aesthetics thanks to its electrostatic paint that prevents corrosion.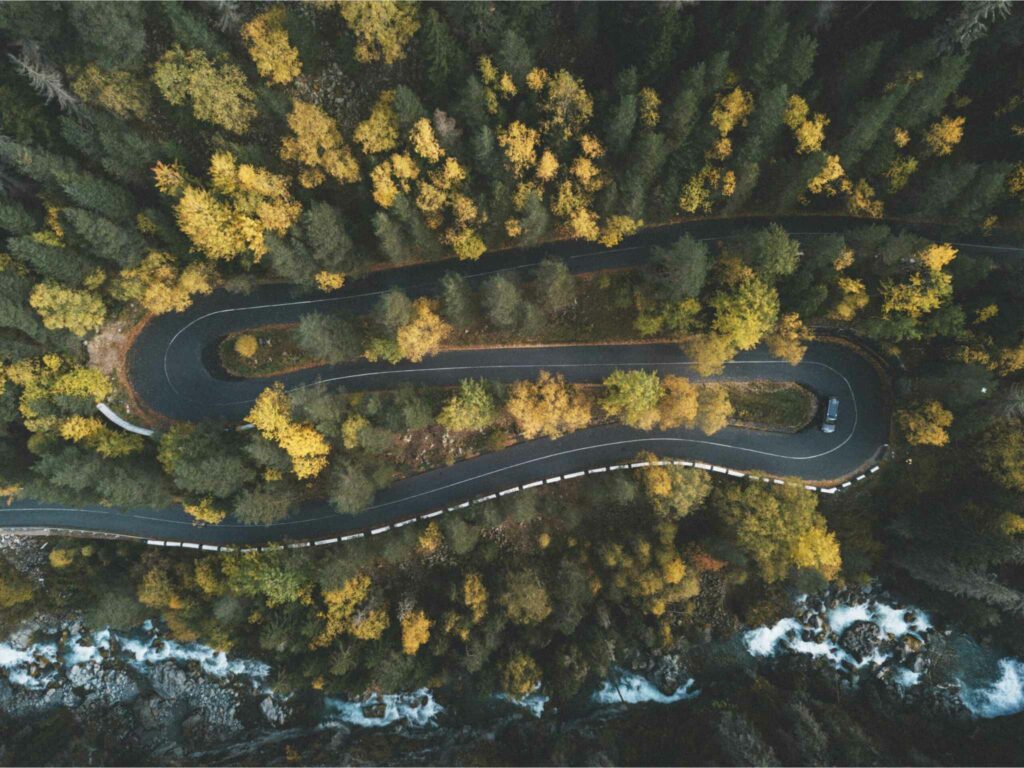 CARAVANS DESIGNED FOR WINTER CAMPING IN THE MOUNTAINS
Have you heard of the snow caravan?
Enjoy an incredible experience with your 4×4 off-road caravan, even in winter! With our all-terrain caravan models, tackle snowy trails and extreme mountain conditions without compromising on comfort.

No way to sleep in a tent in these extreme temperatures. The ideal solution is the snow caravan.

Off-road vehicles (or snow caravans) are perfect for winter sports enthusiasts and camping enthusiasts who want to enjoy snowy landscapes and winter activities while still benefiting from the comfort of a caravan. They allow you to travel and stay in the heart of ski resorts or in remote and snowy locations, providing warm, practical, and unique accommodation.
A new way to enjoy a ski vacation!
Numerous campsites near ski resorts and mountains (in France: Alps, Pyrenees, Vosges; and in Europe: Switzerland, Austria, etc.) offer snow-covered pitches for stays during the winter season. These affordable camping spots, compared to seasonal rentals in the mountains, allow you to
enjoy affordable family ski vacations. Often located just steps from the slopes, you will experience skiing holidays differently and have the opportunity to indulge in other mountain activities.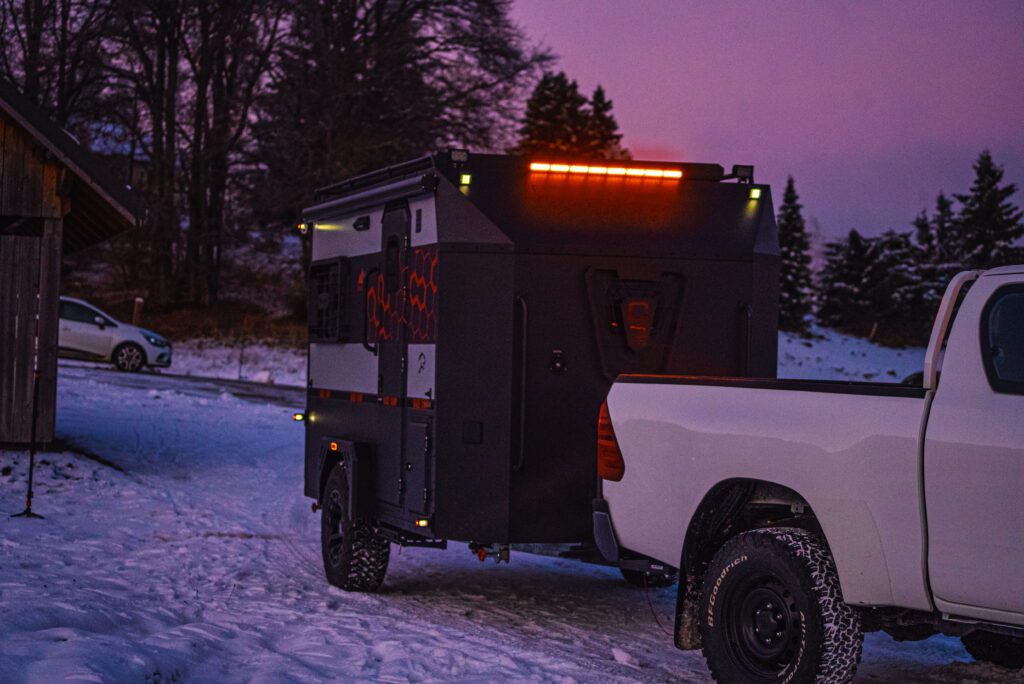 SOME EXAMPLES OF OFF-ROAD CAMPING WITH OUR 4X4 CARAVANS
QUALITY SERVICES FOR YOUR SATISFACTION
FREQUENTLY ASKED QUESTIONS ABOUT OUR MOUNTAIN CARAVANS