DECAMP CARAVAN
4X4 CARAVAN: CAMPING AND OFF-ROAD ADVENTURES
WHAT IS A 4X4 CARAVAN?
A 4×4 caravan is an off-road caravan that allows you to combine the charms of camping in nature and the thrills of adventure!

The 4×4 caravan is designed to adapt to the most challenging conditions and terrains, with a reduced weight, compact size, and elevated ground clearance.

It is built to withstand and tackle the most difficult terrains such as mountains, deserts, sandy beaches, rocky paths without asphalt, or even untouched nature.

This off-road caravan is fully equipped to accommodate campers in great comfort (kitchen, toilet, sleeping area, shower). Durable, compact, and comfortable, the 4×4 caravan is a promise of a successful journey for adventurers and caravanning enthusiasts seeking nature, freedom, and off-the-beaten-path adventures.
WHY CHOOSE DECAMP CARAVAN TO BUY YOUR 4X4 CARAVAN?
DECAMP CARAVAN is the specialist manufacturer of off-road caravans.

A true expert in off-road caravanning, each Decamp caravan model is conceived in-house, assembled piece by piece in the workshop, and tested in real-life conditions before being marketed.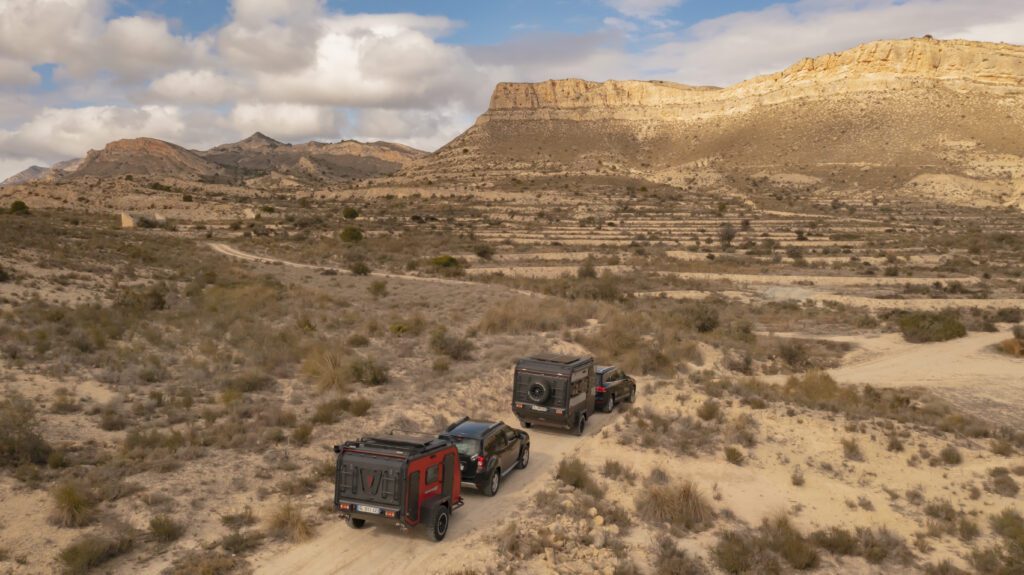 FREEDOM
Choosing a caravan from DECAMP CARAVAN means giving yourself a true taste of freedom.

Do you dream of exploring the world and setting off on a road trip in a caravan? Do you want to camp in the great outdoors under a beautiful starry night? Do you want to camp in the mountains or in the desert? With our caravans, camping on all terrains is available to you.
COMFORT
A true all-terrain caravan, it accompanies you on all your outings on difficult terrains and conditions. Comfortable, it's a compact mobile home that follows you on all your off-road adventures.

Every space is designed to take up minimal room and allow for easy use. Each caravan has an optimized layout with a living room, kitchen, bathroom, and a real bedroom (possibility to add a mattress under the retractable roof for some models).

DECAMP CARAVAN is the brand that revolutionizes camping. Say goodbye to the rugged raid and ground bivouac, and welcome adventure and comfortable camping.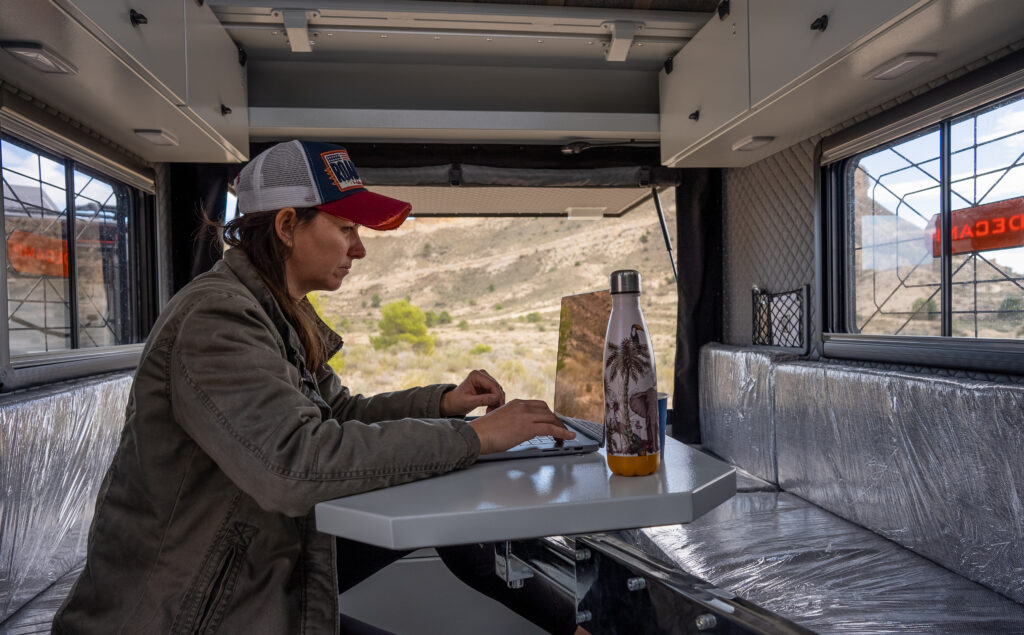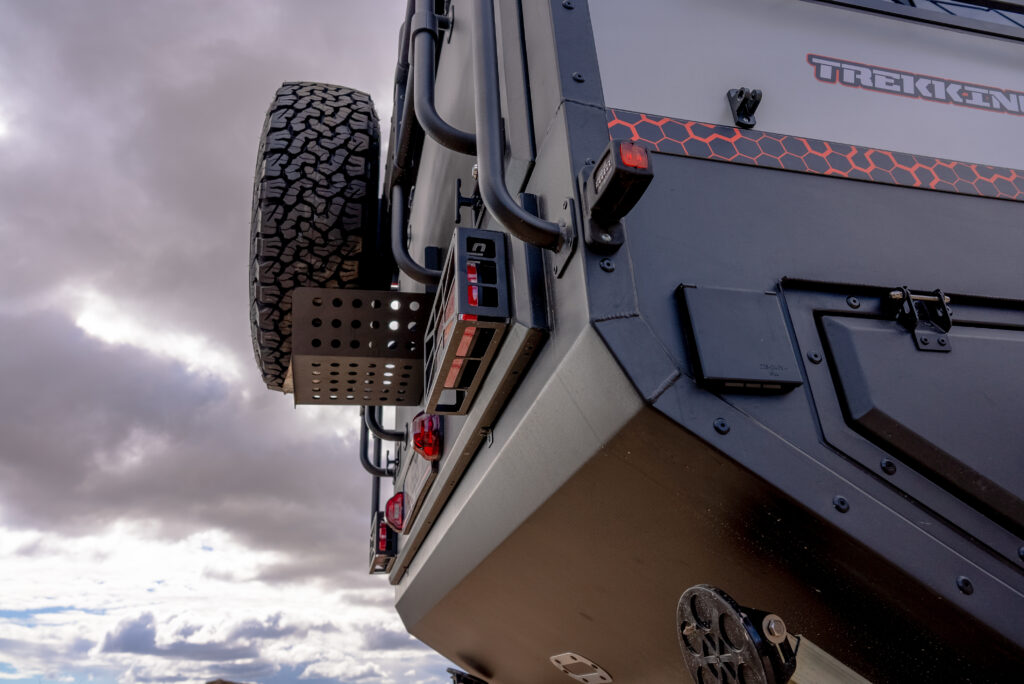 STURDINESS
Compact and sturdy, your 4×4 caravan is built with strong and lightweight materials ensuring exceptional durability (galvanized steel trailer chassis, aluminum cabin shell, electrostatic paint).

To allow you to traverse the most rugged terrains, the wheels are equipped with all-terrain tires, independent suspensions, and an inertia braking system.
SOME EXAMPLES OF OFF-ROAD CAMPING WITH OUR 4X4 CARAVANS
QUALITY SERVICES FOR YOUR SATISFACTION
FREQUENTLY ASKED QUESTIONS ABOUT OUR 4X4 CARAVANS